New Stores Available in SE Asia
TL;DR
· We are officially launching stores like Nike, ASOS, Sephora, Lazada, Shopee, and Adidas to our users in Southeast Asia.
· We are still running our $50 giveaway for Gold, Platinum, and Diamond level rewards members.
· Stores targeting Europe will be launching soon.
· Token swap is still happening, so make sure to swap out your STORM tokens for the new STMX tokens by Oct. 11th.
NEW STORES
If you caught our last blog post, you might have seen a list of stores that we planned on adding to the Shopping feature of StormX. Well the time has finally come and we are here to tell you about the new stores that will be launching! These stores are going to be available for our users in Asia, but worry not! We have a list of even more stores that target our European users that will be coming out soon.
Please note that these stores and payouts are subject to change.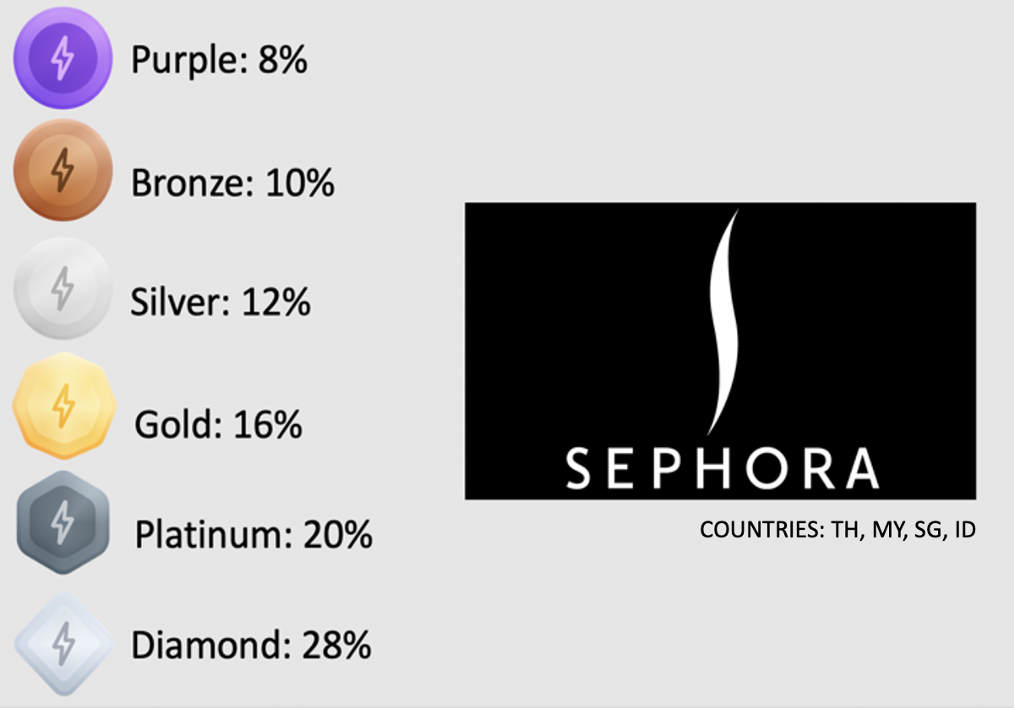 REWARDS PROGRAM
In addition to these new stores, you'll be able to earn extra crypto back when you are a part of our StormX Rewards Program. To put it simply, the more STMX tokens you hold, the better your rewards get. At our highest level, users get an extra 250% crypto back on their shopping rewards. At the Purple level, users are only earning the base payout. Once users get to Bronze and above, you will see an increase in your shopping benefits as seen above.
The Rewards Program is completely free to join, so we highly encourage those who are looking to make their shopping trips worth their while to sign up! You can watch a video on how to do so here.
REWARDS GIVEAWAY: ROUND 2 REMINDER
In our last blog post we announced the 2nd round of our $50 STMX giveaway to all Gold, Platinum, and Diamond level users. As a reminder, those who were eligible for the reward last time are STILL eligible for this round.
We got a few questions about the giveaway, so to clarify, users need to be at the Gold, Platinum, or Diamond tier when the giveaway ends on June 25th. We will be checking wallet statuses to confirm, and payments should go out the following week.
TOKEN SWAP
We are still in the process of our token swap, which will be ending on October 11th, 2020. Yes, you still have quite a bit of time to switch over your tokens, but you might as well get it over with and do it soon rather than later. We have exciting features that we will be releasing soon but need more users to swap their tokens before we can do so. There are about 30,000 wallets that have yet to swap, so if that's you and you're reading this, go to swap.stormx.io to swap your tokens and help us bring that number down! If you've already swapped your tokens, be sure to spread the word!
WHAT'S NEXT?
We still have so much to come. More stores, more games, staking, the MoonPay partnership, continuing the token swap. The list goes on and on.
We can't wait to see how things play out for StormX and hope you enjoy the ride just as much as we do!