Upcoming Token Swap - FAQs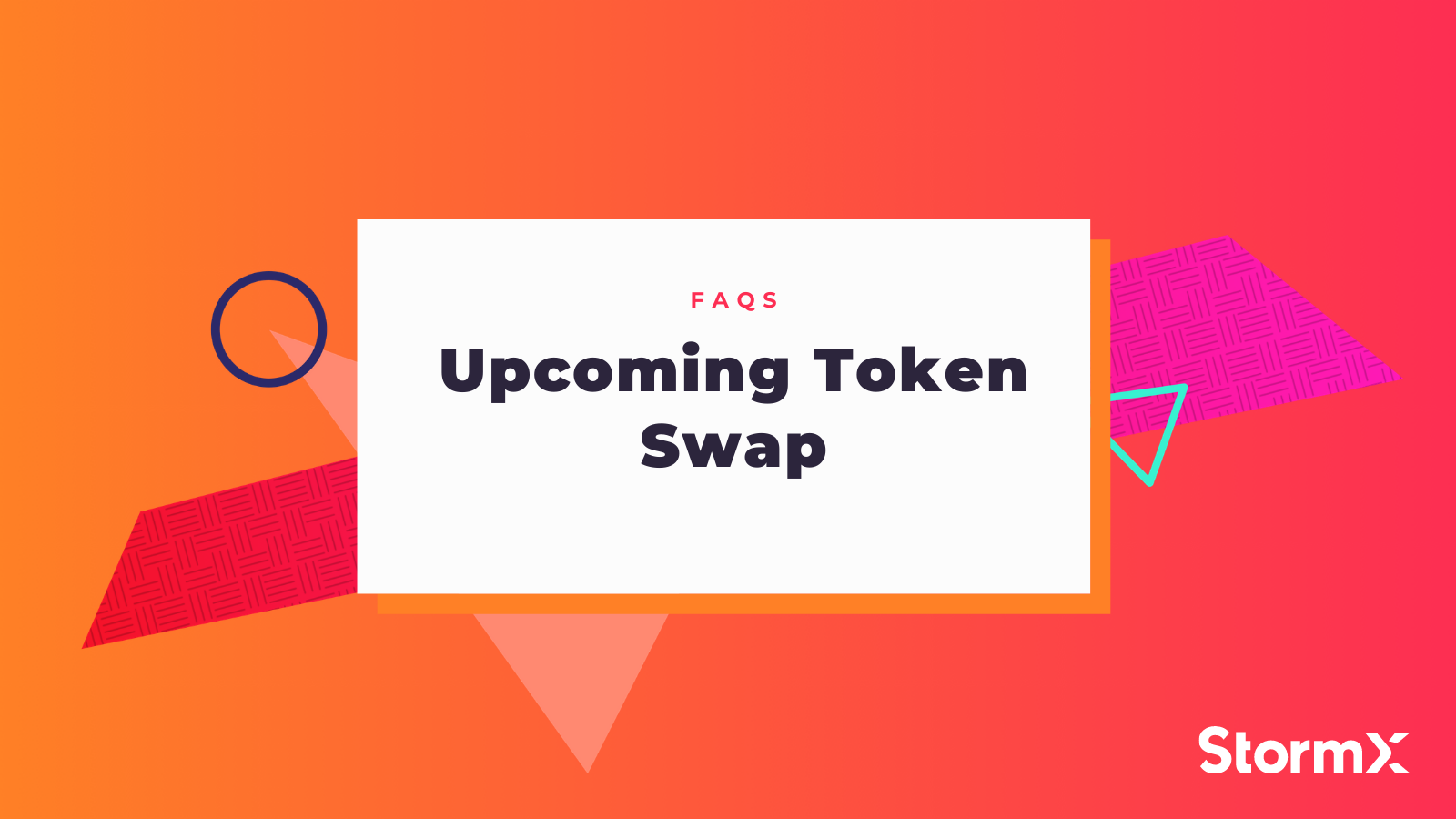 Hi all,
The team has been receiving a lot of questions regarding the announcement of our upcoming token swap. So, I wanted to personally address these, as it seems like there may be some confusion about how this will be orchestrated.

So, here are a few of the top frequently asked questions we have received, along with how they will be handled.

Q. Will re-opening the swap require voting?
A. No, the swap will definitely open but the conditions as to who is approved will be placed as a vote by the community.

Q. Will you need StormX tokens to place a vote?
A. No, for this proposal, no tokens will be required and will be off-chain. It doesn't make sense to the users who weren't able to swap out their tokens to not have a say.
Q. Will you or the StormX team have more weighing power in voting?
A. No my vote or anyone on the team will have the same weight as everyone else.
Q. Why can't the swap just stay permanently opened?
A. This takes a lot of time away from our team and developers on all our other projects like the debit card launch, shop upgrades, and more. It takes time and resources to constantly maintain this which could be better spent on future development instead.
Q. What about gas fees for the swap?
A. Users will have to supply their own Ethereum for the swap.

My two satoshis.

Some thoughts of my own regarding the swap. To me, the most obvious solution here is to take a snapshot of the remaining wallet owners of the old tokens of the day the swap was closed.
Anyone who hasn't moved their tokens since November 2020 should be eligible automatically for a swap. This is what I'll be proposing as the baseline for the swap where I see it as the fairest. From here my guess is there will be a few users who moved their tokens from their balance for whatever reasons saying they aren't qualified. As the goal here is to not allow the bad actors to take advantage of this situation the community should be able to vote on the edge cases on the remaining wallets that weren't eligible for this condition.
To people saying we intentionally didn't send emails out that is false. We sent numerous emails and sent out social posts along with working with our partners to ensure the swap was as smooth as possible. We had it opened for four months and even extended another month afterwards. As a result, more than 95% of the total supply was swapped accordingly. StormX is a community-driven project and despite all the haters, our mission has served millions of people across the world and we will continue striving to grow and build.

Thanks, everyone!
Simon Yu, CEO