Memberships
Supercharge your Crypto Cashback simply by storing STMX in a connected wallet.
So how does it work?
It's as simple as holding STMX tokens in your connected wallet. This unlocks the potential of your StormX account and gives you access to higher tier memberships. Each membership level bestows upon you the power of increased rewards and swifter payout times. Magical, right?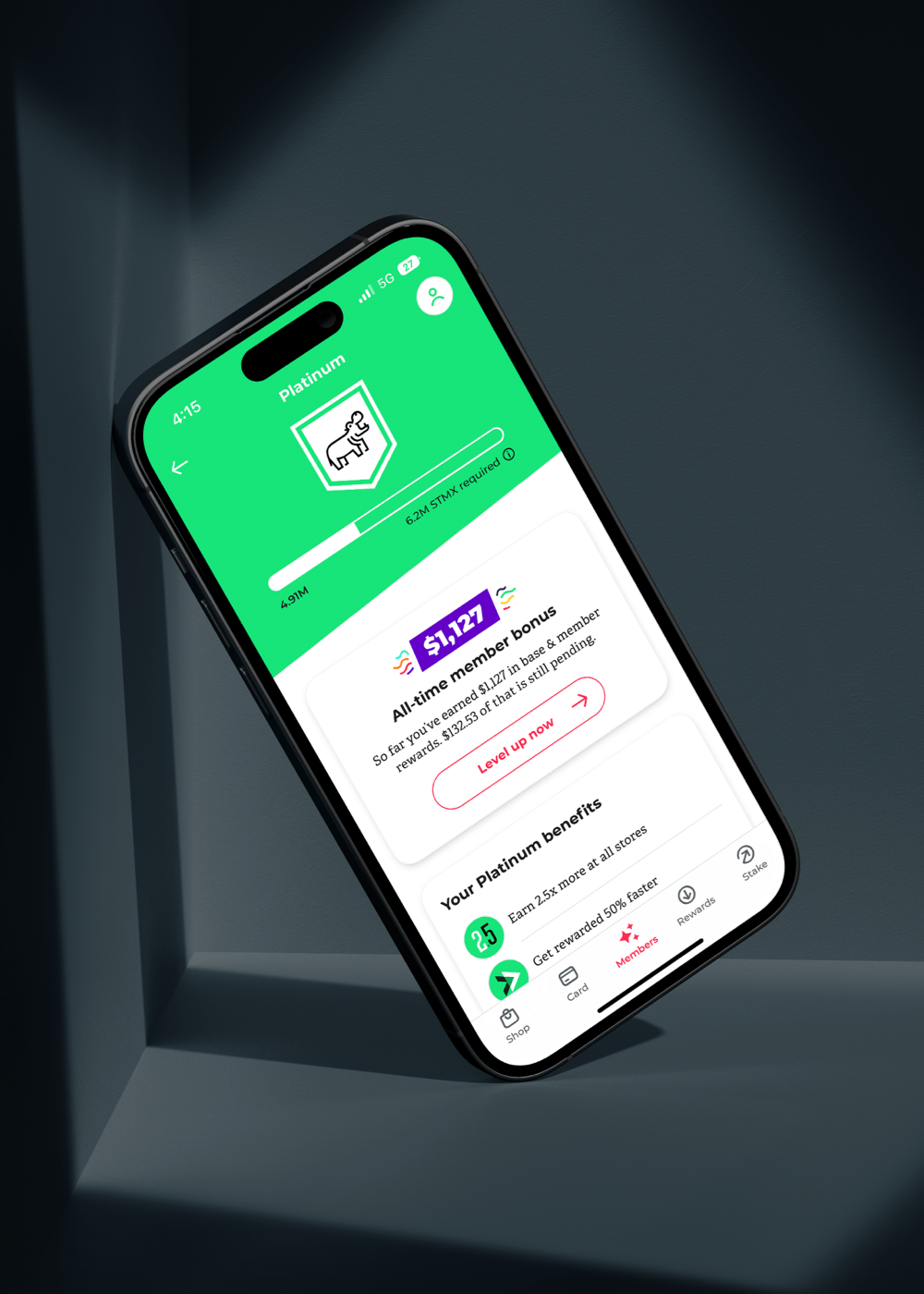 Member level
Bonus
Reward
Purple
1x
$9

.00

Bronze

3,000 STMX to unlock

1.25x
$11

.25

Silver

31,000 STMX to unlock

1.5x
$13

.50

Gold

310,000 STMX to unlock

25% faster

2x
$18

.00

Platinum

3,100,000 STMX to unlock

50% faster

2.5x
$22

.50

Diamond

6,200,000 STMX to unlock

75% faster

3.5x
$31

.50
How much can I earn?
So, for example, Simon places an order of $150 at shop that offers 6% Crypto Cashback. The table below shows the amount he would be rewarded depending on his membership level.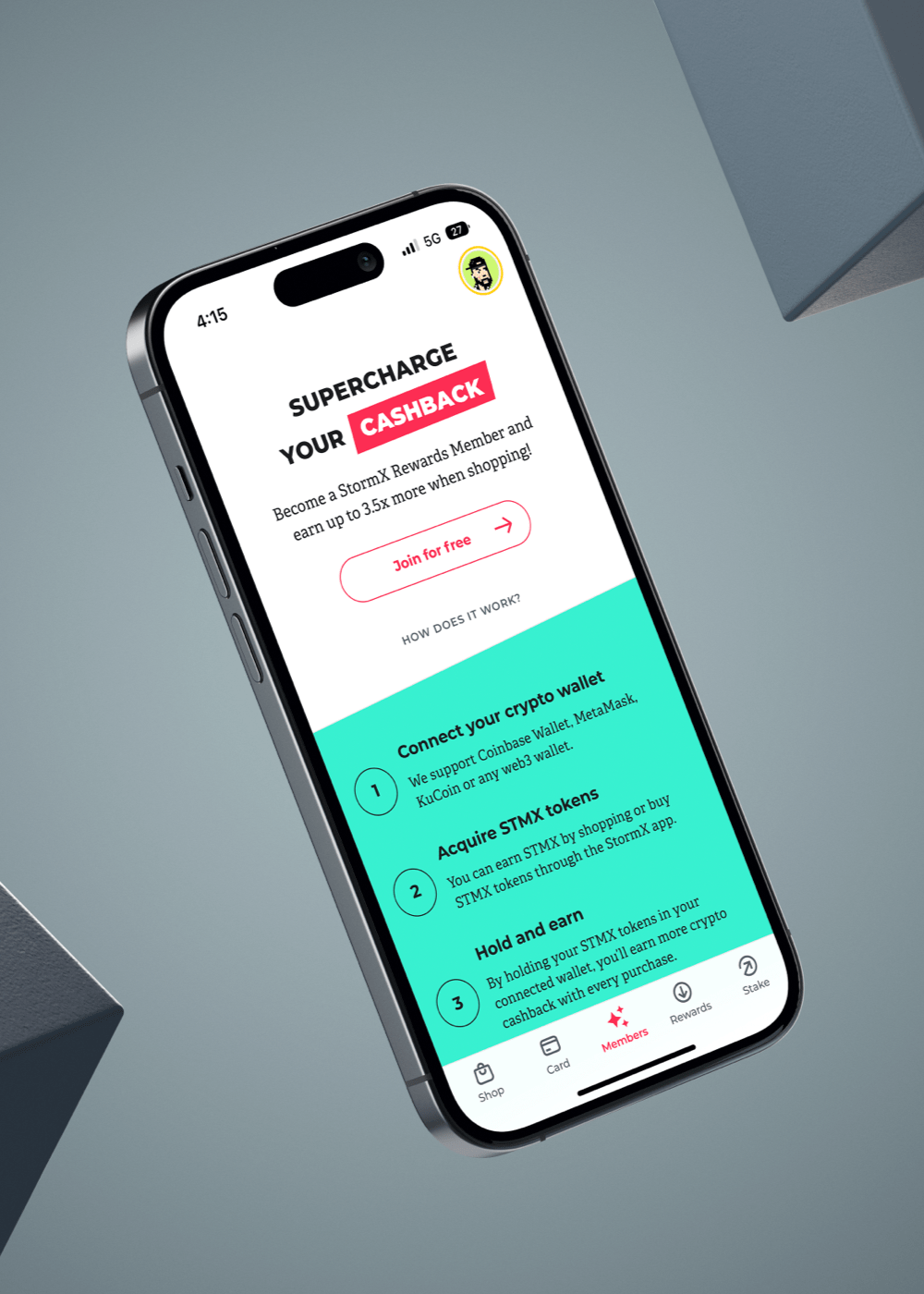 Become a Rewards Member
Step 1
Open your StormX app, select Rewards in the navigation bar, then select "Join now for free".
Step 2
Next, you will need to create a new wallet, or connect an existing applicable wallet.
Step 3
Done! You can now see your new benefits and upgrade instantly to earn increased rewards.
Supercharge your Cashback
Purchase STMX tokens to get started.