Now that is one fresh token.
Imagine a utility token that actually has utility. Say hello to StormX.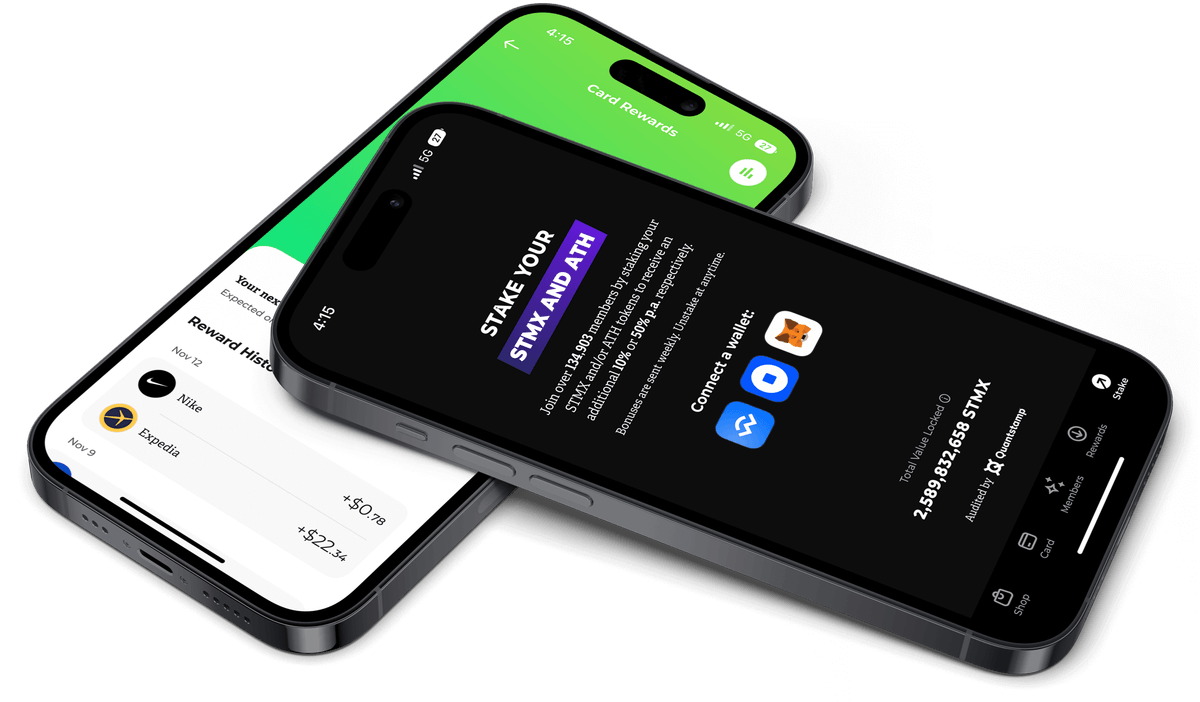 We have got real traction.
We got into the space way back in 2014 and did a crowdsale in 2017. We raised over $30 Million dollars, signed over 2 million users and we are still going strong! Here are a few things we got right:
$4.3m
paid out in
crypto rewards
1000+
stores around
the world
So what is the big deal?
We have about 75,000 monthly active users every month (more than most DAPPs out there). We are a real company with a real team that is been grinding for over 7 years to help crypto reach critical mass and truly drive mass adoption. StormX is the easiest and safest way for anyone new to crypto to get in on the action. Just make the same online purchases you normally do, and start earning.
The button operates in the background seamlessly and gets users anywhere between 0.5% to over 85% in crypto rewards depending on the store and their membership level. Our unique token model provides real incentives for members to not just purchase STMX tokens but to also USE them.
Strong Communities
Our online communities have grown to tens of thousands of die hard StormX loving cashbackers. Uber strong communities have enabled us to spread our message organically and at lower costs.
Conquering the World
We're all about scale - while Rakuten and Honey are only in a handful of countries, we've already got a global footprint from the US to Asia to Europe.
3.5x Higher Rewards
Our token model lets us pay out higher rewards (up to 3.5x more) to our members than our competitors ever could in dollars.
As featured in:
Supercharge your Cashback
Purchase STMX tokens to get started.
STMX or STORM tokens, what's the difference?
StormX originally minted 10 billion STORM tokens back in 2017. In the summer of 2020 StormX did a token swap and changed the ticker from STORM to STMX.
The new smart contract has 2 main benefits: improved security by removing "god mode" and the ability for us to allow members to stake their STMX tokens. The token swap period took place from 8th June 2020 until 8th November 2020. As voted by the community, we decided to re-open the token swap.
Swap Tokens
What's our story?
StormX raised over $32 million in our crowdsale in Q4 of 2017. We had almost 9,000 people participate in total.
Here's the original whitepaper from 2017 if you want to read about it in more detail.
Here's how we split up the token distribution.
How does StormX make money?
StormX makes money when users earn it. Pretty awesome, right? How does that work? StormX receives discounts from brands all over the world and passes on those savings to users when they make a purchase. Users receive the discounts in crypto and StormX gets a small transaction fee. It is a great model because we grow along with our users!
Start earning crypto today!