Referrals
Share your referral link with friends and family to earn 10% of their shopping and staking base rewards.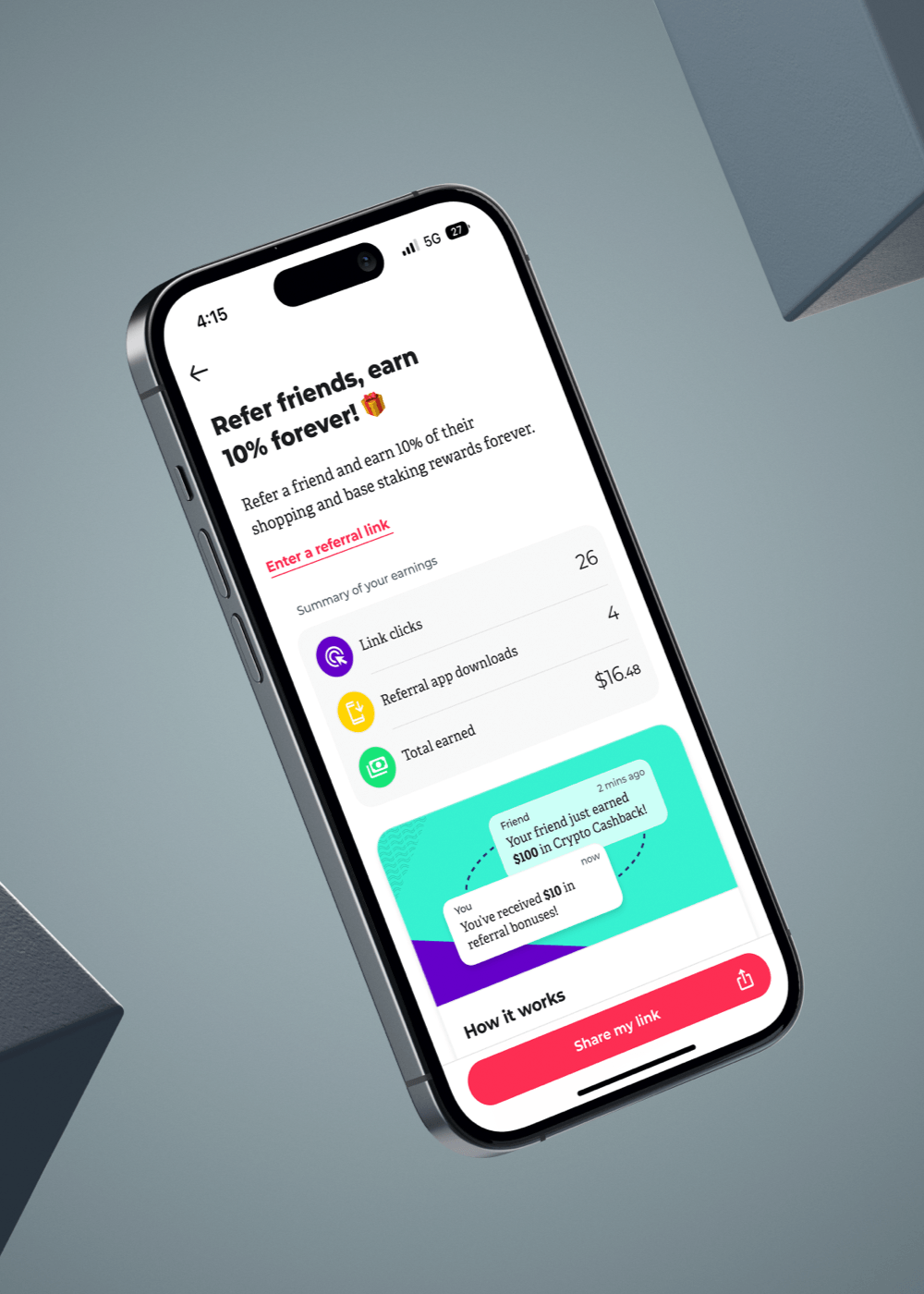 How it works
Log-in or Register
Navigate to the Referral page to access your unique referral link.
Share your referral link
Track the performance & total earnings from within your account.
Earn 10% on all purchases
Once your friends activate their account with your link, you'll receive rewards equal to 10% of their staking and shopping base rewards.
How much referral rewards will I get?
There is no limit to how much Crypto Cashback you can earn, or how much you can earn from referrals.
Friend A spends
$3,000
at Expedia and earns
$300*
Friend B spends
$2,000
at Foot Locker and earns
$120*
Friend C stakes
$10,000
and earns
$750*
($300 + $120 + $750) x 10%
= $117
You earned 10% of your friend's shopping and staking base rewards.
*The above shows an estimate for illustrating how the referral rewards are calculated. Actual amount of rewards varies if purchases are unverified, cancelled, returned or incomplete.
Questions? Answers.
Why should I refer StormX to my friends?
I earned $50 referral rewards, what now?
When will I receive the referral rewards?
Can anything stop me getting my reward?
Need more help - contact us